Meet the Faculty of LIBSS 2019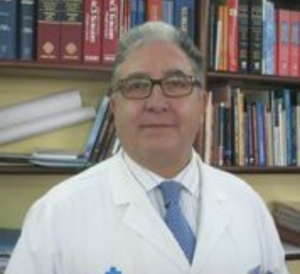 Antonio J. Torres
M.D, Ph.D., F.A.C.S., FASMBS. Professor of Surgery
President of IFSO (2011-2012)
Chairman IFSO´s Board of Trustees (2015-
Governor Capítulo Español del American College of Surgeons (ACS)
Chief General Surgery Service Department of Surgery
Complutense University of Madrid. Hospital Clinico "San Carlos". Madrid.Spain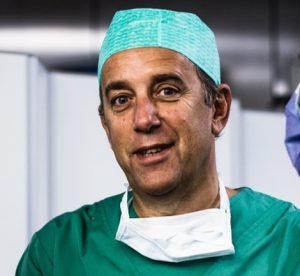 Dr Bruno Dillemans
Chief of Staff of the Department of General Surgery, AZ Sint-Jan Brugge
Performed more than 20.000 Bariatric and Metabolic surgeries. 1500 Bariatric and Metabolic procedures a year, 25% of revisional procedures.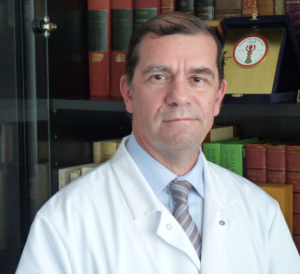 Jean Marc Chevallier MD, PhD
President Elect IFSO-European Chapter
Past- President SOFFCO-MM (Société Française et Francophone de Chirurgie de l'Obésité et des maladies métaboliques), Professeur des Universités, Head Bariatric and Metabolic Surgery, Dept. of Digestive and general Surgery , Hôpital Européen Georges Pompidou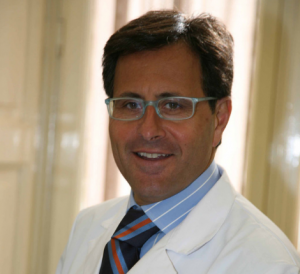 Dr Luigi Angrisani
DIRECTOR - General, Laparoscopic, Emergency Surgery Unit Asl Na 1 - Center of Naples
Research Professor – "Federico II" Medical School, University of Naples – Italy, Presidente Emerito SICOB, President World Congress of Bariatric and Metabolic Surgery (IFSO) Rome 2021.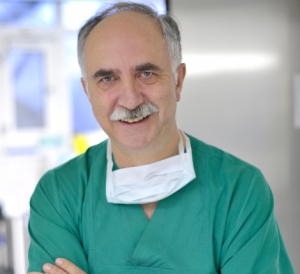 Prof. Rudolf Weiner
Founder and President of the German Society for Surgery of Obesity and Metabolic Disorders
President of the European Chapter of IFSO, president of the IFSO
World congress 2011 in Hamburg with the first invitation of IBC-Club, president of IFSO 2014-2015. He recieved many awards and prizes (Virchow, Thiersch, Sauerbruch, Pichlmayr and other), the IFSO poster prizes 2006 and 2013 and became Honorary member of ASMBS in 2016 and other national societies. He performed during the 4 decades more than 12.000 bariatric procedures, published more than 400 scientific papers, 10 books and more than 20 book chapters.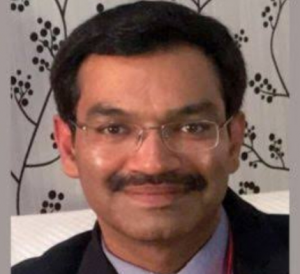 Dr Sandeep Aggarwal, MS, FACS, FICLS
Professor of Surgery
Professor of Surgery,
All India Institute of Medical Sciences (AIIMS), New Delhi, India
President, Foundation for Obesity Research and Metabolic Surgery (FORMS)
International Faculty – BARIAlink session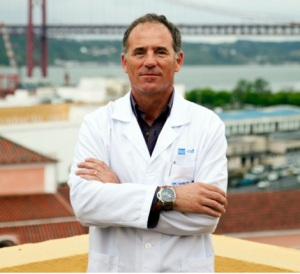 Dr. Carlos Vaz
Laparoscopic and Robotic Surgeon
General Surgeon with a special interest and acknowledged experience on
Bariatric & Metabolic Surgery, Colorectal Cancer Surgery, Hernia Surgery of the Abdominal Wall. He is a renowned laparoscopic and robotic surgeon, pioneered robotic bariatric surgery in Europe, performs live robotic surgery on a regular basis in international meetings, organized and directed himself several international conferences, he is an international proctor of Intuitive
Surgical Inc for robotic surgery, and a consultant of Medtronic and Cambridge Medical Robotics for the development of their upcoming robotic surgery systems.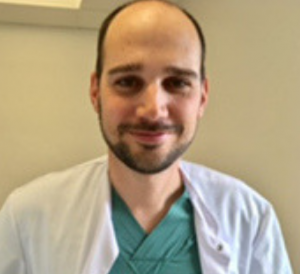 Dr Donald Van Der Fraenen
Bariatric Surgeon
Graduated as Doctor at the University of Gent, he later became General Surgeon after completing education at AZ Sint Jan Brugge and UZ Gent. It is during his education, that his interest in abdominal surgery grew and he got his special expertise for this discipline. During an additional residency in AZ Sint Jan Brugge he became proficient in revisional bariatric surgery. In addition, he has recently followed a training of the Da Vinci Robot, and hopes to develop further the robotic assisted bariatric surgery. He is already from the beginning involved in the startup of BARIAlink.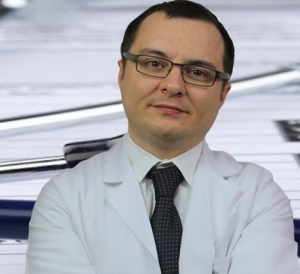 Dr Faki Akin
Independent Bariatric Surgeon
Born in Belgium (1979) and graduated from the University of Ghent in 2004. Assisted Dr Bruno Dillemans in Bruges during several years and completed his fellowship in the same center (2011). Moved to Turkey in 2014 and since then performing bariatric surgery in İstanbul on independent base.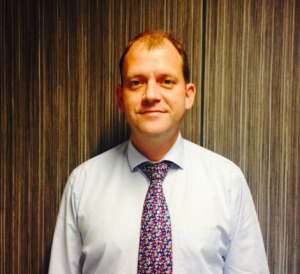 Dr Matthias Lannoo
Adjoint Clinical Head, Abdominal Surgery at University Hospital Gasthuisberg Leuven
In charge of the bariatric and metabolic surgery unit of UZ Leuven. He is Adjoint Clinical Head in the medical staff of Abdominal Surgery at University Hospital Gasthuisberg Leuven. He performed about 3000 bariatric procedures (200 lap RYBGP and 100 others mainly SG yearly).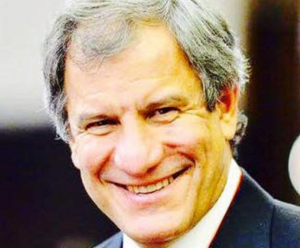 Dr. Rui Ribeiro
Coordinator of the "Metabolic Unit " and "General Surgery Department" in Clínica de Santo António – Lusíadas.
He was President of the SPCO for 6 years, now President of the General Assembly.Member of the IFSO-EC Information and Development Committee. Member of the HTC and "Chair of the International executive affairs" of the same Association. Member of the Faculty of the CCMJU (training center in Caceres, Spain) and the Ircad (France).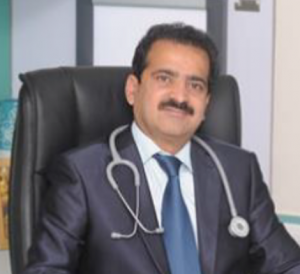 Dr Shashank Shah
Leading Laparoscopic Bariatric Surgeon, India.
A pioneer and leading Laparoscopic Bariatric Surgeon in India. He has served as the President of many national organisations of Obesity like Obesity & Metabolic Surgery society Of India (OSSI), International Excellence Federation (IEF), All India Association For Advancing Research In Obesity (AIAARO).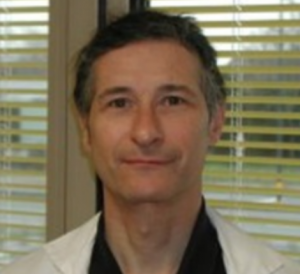 Dr Topart
Surgeon, Digestive surgery, Clinique de l'Anjou
Part of 6-associate group in digestive surgery within Clinique de l'Anjou. In his hospital they have a 20-year experience in bariatric surgery and their practice has been exclusively devoted to that field for the last 12 years. From the 450 procedures that are performed each year, about two-thirds being Roux-Y gastric bypass. In addition, Dr. Topart is a member of the editorial board of Surgery of Obesity and Related Diseases and associate editor for Obesity Surgery.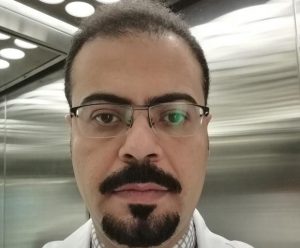 Dr. Talal Khewater
Consultant Bariatric and Laparoscopic Surgeon
Completed his Clinical Fellowship in Advanced Bariatric Surgery, Bruges – Belgium five years ago. He is currently a Consultant Bariatric and Laparoscopic Surgeon in Tabuk, Saudi Arabia in a high volume referral center. He has many national and international published researches in bariatric surgery.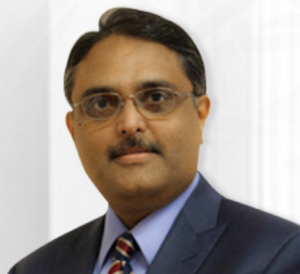 Mr. Chandra V N Cheruvu
MBBS, MS (Gen Surgery, FRCS (G), FRCS (Engl), FRCS (Gen~Surg)
Consultant Bariatric, Upper GI and Laparoscopic Surgeon.
Royal Stoke University Hospital.
Mr Cheruvu did a Fellowship in Gastric Cancer at National Cancer center (NCC) in Tokyo Japan and Bariatric Fellowships in Melbourne Australia & Liverpool UK. In 2003 Mr. Cheruvu Joined University Hospital North Midlands as Consultant Upper GI & Laparoscopic Surgeon. He initiated the Bariatric Surgical unit in Stoke in 2005-6.
Mr. Cheruvu held various positions including, Senior Lecturer in Keele Medical School, Surgical Tutor for Royal college of England, Programme Director North West, Midlands Core Surgical training, Council member Association of Laparoscopic Surgeons of UK (ALSGBI) between 2007-2011. He is a current member on British Obesity & Metabolic Surgical society (BOMSS) Council and IFSO 2017. Mr Cheruvu conducted 2 major UK National studies (surveys) of all UK hospitals and have been published. In 2009. Under ALSGBI guidance, he carried out a survey of the "Laparoscopic Theatres Infrastructure & equipment "of all around 500 UK NHS hospitals which was published by ALS in 2011. Later in 2014, he carried out National Bariatric Infrastructure survey of all NHS Bariatric centers on behalf of BOMSS and is published on BOMSS website. These two studies helped the individual hospitals or units to improve their facilities against national recommended set standards.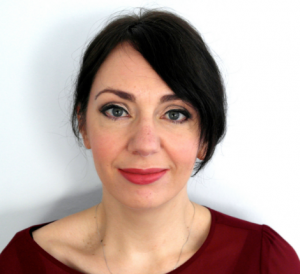 Dr Denise Ratcliffe
Consultant Clinical Psychologist
Consultant Clinical Psychologist who has specialised in working with people pre and post bariatric surgery since 2007, in both the NHS and private sector. She has completed specialist training in cognitive-behavioural therapy (CBT) and 3rd wave CBT approaches. She currently works with Phoenix Health and has her own independent practice. She has authored a guide book for patients "Living with Bariatric Surgery: Managing your Mind and your Weight" (Routledge).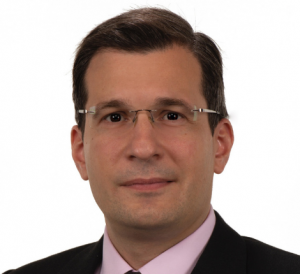 Dimitri Pournaras
Consultant, Upper Gastrointestinal and Bariatric Surgery, North Bristol NHS Trust, UK
Graduated from the Aristotle University of Thessaloniki, Greece and undertook all his postgraduate training in the UK. He was awarded a Royal College of Surgeons of England Research Fellowship to conduct research on obesity, diabetes and metabolic surgery. Completed his PhD in the Department of Investigative Medicine, Hammersmith Hospital, Imperial College London and then trained in oesophagogastric surgery in Cambridge and Norwich, UK. Following a Bariatric and Metabolic Surgery Fellowship approved by the Royal College of Surgeons of England in Musgrove Park Hospital, Taunton, he was appointed to his current position where he currently works as part of the multidisciplinary team.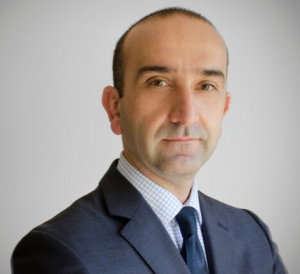 Mr. G. Vasilikostas
Consultant G.Surgeon in UGI, Laparoscopic and Bariatric Surgery at St George's Hospital, London
Consultant G.Surgeon in UGI, Laparoscopic and Bariatric Surgery at St George's Hospital, London since 2009. He was trained at St Pierre Hospital, Brussels and St Blasius Hospital, Dendermonde in Belgium. He also completed a fellowship in Advanced Laparoscopic Surgery at ULB Free University of Brussels. A PhD was awarded to him in 2008 from the University of Athens School of Medicine.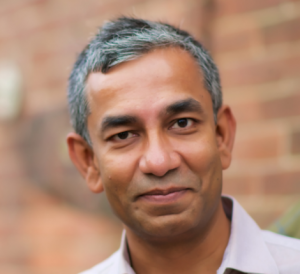 Dr Kamal Mahawar
Consultant General & Bariatric Surgeon, Sunderland Royal Hospital
Visiting Professor, University of Sunderland, Associate Editor, "Obesity Surgery" and "Clinical Obesity" , Associate Director of Scientific Programme and Member of the Council, ASGBI, Author "The Ethical Doctor" and "Fight with Fat"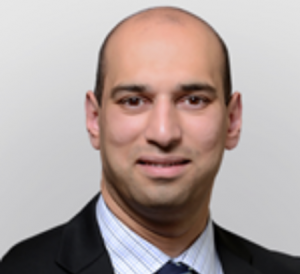 Mr. Omar Khan
Consultant Upper GI surgeon, St Georges Hospital, London
He is the Upper GI and bariatric surgical lead for the Trust and an Honorary Senior Lecturer at St Georges, University of London. He is a medicolegal specialist, has published research articles and book chapters on legal aspects of bariatric surgery and provides expert opinion for solicitors, HM Coroner and the GMC.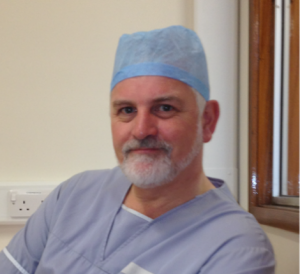 Peter Small
Consultant Surgeon/ Chairman of the National Bariatric Surgery Register
Appointed Consultant Surgeon at Sunderland Royal Hospital in 1998, where he established one of the largest bariatric surgery units in the NHS. The team has been responsible for the assessment and introduction of OAGB in the UK and has produced many seminal papers on Bariatric Surgery. A member of BOMSS council and Chairman of the National Bariatric Surgery Register. Visiting Professor for University of Sunderland.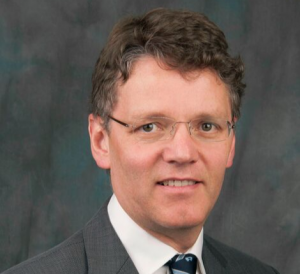 Dr Richard Welbourn
Lead surgeon
Richard Welbourn is Past-President of the British Obesity and Metabolic Surgery Society (BOMSS) and was honoured to be IFSO London 2017 World Congress President. He was Chair of the UK National Bariatric Surgery Registry 2013-2017 and authored the IFSO Global Registry reports. He is the lead surgeon on the NIHR-funded By-Band-Sleeve multicentre RCT. His hospital is an SRC International Center of Excellence. His other roles included the NHS Obesity Clinical Reference Group, NICE Clinical Guidance CG189 and NICE Quality Standards Advisory Committees QS127. He also led Royal College of Surgeons Commissioning Guidance for NHS secondary care Weight Assessment and Management Clinics. His H-index is 36.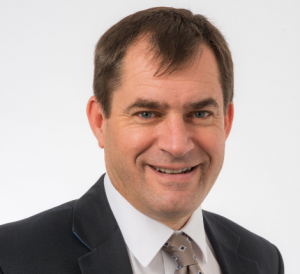 Dr. Roger Ackroyd
Consultant Bariatric Surgeon
Mr Ackroyd is a Consultant bariatric surgeon from Sheffield. He qualified from the University of Sheffield and trained in upper GI and bariatric surgery in the UK and Australia. He has been a consultant in Sheffield since 2001. He was on BOMSS Council from 2002 until 2017. He is past Treasurer, Secretary and President of BOMSS. He has a very busy bariatric practice and has performed almost 5000 bariatric procedures. He offers all forms of surgery, including band, bypass, sleeve and revisional surgery. He has supervised several post-graduate students in bariatric-related PhDs and has examined a number of doctorate theses.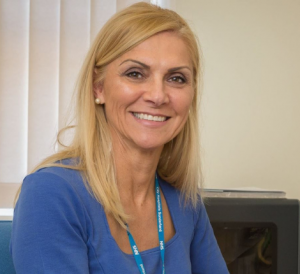 Dr Yitka Graham
Associate Professor Health Services Research, University of Sunderland
Dr Yitka Graham is an Associate Professor of Health Services Research at the University of Sunderland, with an embedded research post in the Bariatric Surgical Unit at Sunderland Royal Hospital. She is also the National Research Lead for the British Obesity and Metabolic Surgery Society (BOMSS). Dr Graham's research interests include patient experiences of bariatric surgery, the sexual and reproductive health of bariatric patients, and the role of social media and technology in patient support.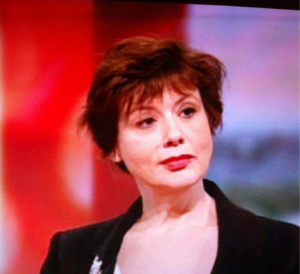 Ms Toni Jenkins
Bariatric Nurse Consultant/Clinical Lead
Bariatric Nurse Consultant/Clinical Lead, Ramsay Weight Loss Services
Local ( Homerton University Hospital) Faculty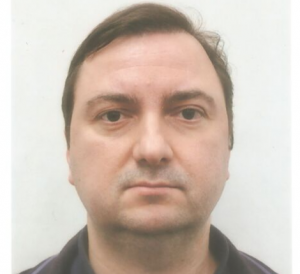 Dr Adam Goralczyk
Consultant Surgeon for Bariatric Surgery and for Emergency General Surgery
Consultant Surgeon for Bariatric Surgery and for Emergency General
Surgery in Homerton Hospital from July 2018. Have been working in Bariatric Surgery Department in Homerton University Hospital for 11
years. Independently does major bariatric primary operations, laparoscopic gastric by-pass, sleeve gastrectomy, laparoscopic gastric band and common bariatric revision and emergency operations. Member of British Obesity Metabolic Surgery Society.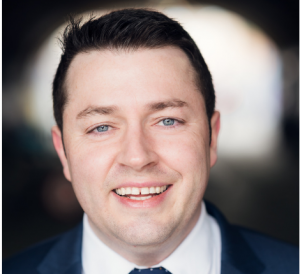 Dr John Loy
Consultant Upper GI and Bariatric Surgeon
Consultant Upper GI and Bariatric Surgeon based at the Homerton University Hospital in Central London. He has been trained to Royal College of Surgeon's Fellowship level in Bariatric Surgery and spent a year in the world renowned NYU Langone Medical Centre with Professors George and Christine Fielding in the USA.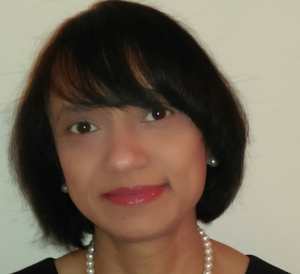 Kalpana Devalia
Bariatric Surgeon, UK
Kalpana is proud to be one of the few female bariatric surgeons in the UK. She trained in London and completed fellowships in bariatric surgery in Belgium and at Homerton Hospital, London where she now works as a Consultant. She has a busy NHS bariatric practice and has carried out more than 700 bariatric procedures.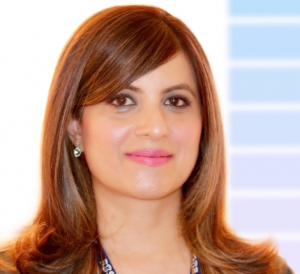 Ms Sara Ajaz
Bariatric Surgeon
Ms Ajaz has had extensive training in Bariatric Surgery at the Homerton University Hospital NHS foundation Trust. She is a full member of IFSO, BOMSS and AUGIS. Ms Ajaz participates in research and publications along with review of publications in the field of Bariatric Surgery.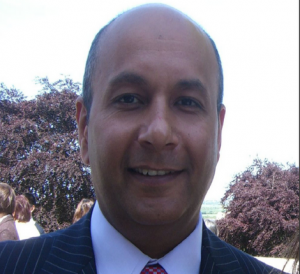 Mr. Yashwant Koak MS, FRCS, MBChB
Consultant Bariatric and Upper GI Surgeon
Trained in London, Fellowship in Bariatric and Upper GI surgery – Sydney,
Australia. Consultant Bariatric and Upper GI Surgeon at Homerton University
Hospital where the Bariatric Surgical Unit serves one of the largest numbers of patients in the UK.